MEYTEC GmbH
Informationssysteme
Akazienstraße 13
16356 Werneuchen
Phone +49 33398 78 200
Fax +49 33398 78 299
info@meytec.com
meytec.com
Any questions or do you need support? Talk to us we will be happy to find a solution for you!
Please fill out all fields, read and accept the privacy notice below before you send a request.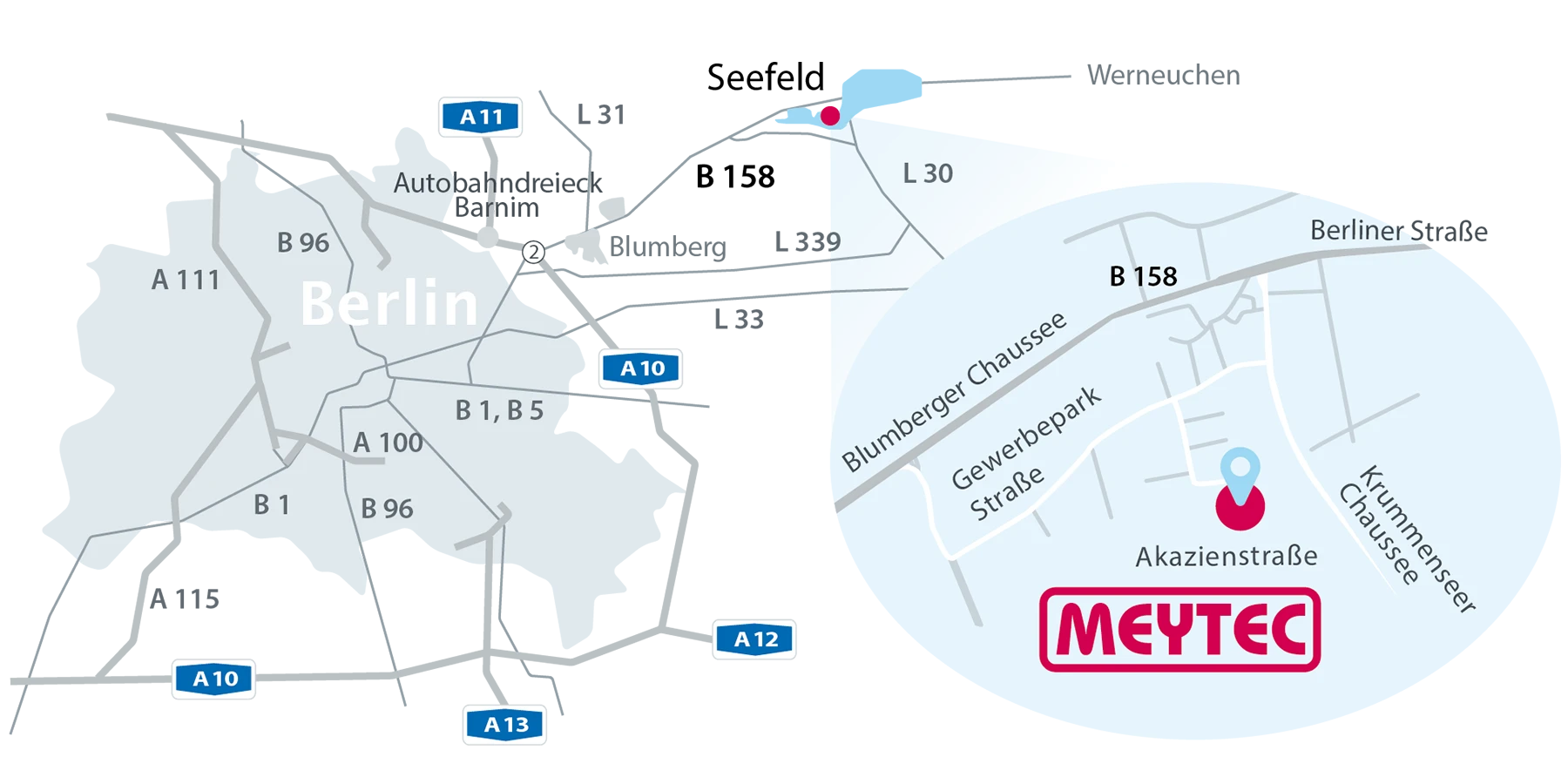 10 minutes from the highway - A10 Berliner Ring, exit 2 - Berlin-Hohenschönhausen
google.de/maps Routenplaner
Directly on the federal road - B158
MEYTEC GmbH is a company based in Werneuchen, Seefeld district, just a few kilometres north-east of Berlin.